Annual Ski Pass onsale at -50% off discount from October 2nd to the 31st 2023

Winter opening: 23/12/2023 to 12/04/2024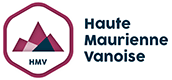 Annual ski pass Haute Maurienne Vanoise
| | Child (2012 - 2018) | Teenager (2006 - 2011) | Adult (1949- 2005) |
| --- | --- | --- | --- |
| 50 % off (until 3st1/10/2023) | 314 € | 358 € | 392 € |
| Regular prices | 628 € | 716 € | 784 € |
| | Child (2012 - 2018) |
| --- | --- |
| 50 % off (until 3st1/10/2023) | 314 € |
| Regular prices | 628 € |
| | Teenager (2006 - 2011) |
| --- | --- |
| 50 % off (until 3st1/10/2023) | 358 € |
| Regular prices | 716 € |
| | Adult (1949- 2005) |
| --- | --- |
| 50 % off (until 3st1/10/2023) | 392 € |
| Regular prices | 784 € |
All rates exclude mandatory reusable hands-free support (including free ski passes). Chip card (unless you already have one): 2€
3 days offered in Bardonnechia and Montgenèvre, Pralognan la Vanoise and Crans Montana with your HMV passport
– Opening guarantee:  for at least each day in one of the 5 alpine ski resorts,  90 days minimum during winter: from the 1st December to the 30th of April

Day and week ski pass / Pedestrian La Norma - Valfréjus
| | Child (2012 - 2018) | Adult (1949- 2011) |
| --- | --- | --- |
| 1/2 day morning (* if you bring back your pass before 1pm) | 27 €* | 34€* |
| 1/2 day afternoon from 12:30 pm | 27 € | 34 € |
| 1day | 34 € | 41 € |
| Front snow La Norma (bottom pists) | 18 € | 21.50 € |
| Week-end (Friday - Saturday or Saturday - Sunday) | 52 € | 62.90 € |
| 6-day pass** | 179 € or 170.05 by Internet | 215 € or 204.25 € by Internet |
| 7-day pass** | 203 € | 244 € |
| Extra consecutive day after 6-day pass until 14 day-pass | 24 € | 29 € |
| 1-day pedestrian pass | 10 € | 10 € |
| Week-end (Friday - Saturday or Saturday - Sunday) | 58 € | 70 € |
| 6-day pedestrian pass | 50 € | 50 € |
| Season pedestrian -50% (until 31/10/2023) | 89.50 € | 89.50 € |
– Family "Tribe" Ski Pass
| | 2 parents + 2 children or teenagers (born from 2006 to 2018) | Child or extra teenager |
| --- | --- | --- |
| 6-day ski pass** | 762 € 723.90 € (online) | 166 € or 157.70 € (online) |
| 7-day ski pass** | 866 € or 822.70 € (online) | 189 € or 179.55 € (online) |
| | | |
INTERNET OFFER:
on all ski passes (except saturday)
5% off on your ski passes (6 days before the 1st skiing day)
– Free for children born in 2019 and after and for seniors born in 1948 and before.
– ** With the 6 day pass or more, you can ski one day in each of the other 4 ski rseorts:
  Aussois /Bessans / Val-Cenis et Bonneval.
– Also with unlimited access to the Nordic areas (Aussois-Val Cenis Sardières, Val Cenis Bramans, Bessans) 200 km of Nordic trails.
– The online ski pass has to be swiped and used the first day in the resort where you bought it. Go directly to the ski lifts with your pass (keycard).
– Non-reloaded ski passes (1st purchase) will be sent by post (shipping costs: 3.50 €) if your order day is more than 14 days before the 1st skiing day. Less than 14 days before skiing, they will have to be picked up on the spot but will not benefit from the 5% online discount .
Only Online and Terminal offer:
Child (2012 - 2018)

Adult (1949 - 2011)

Saturday ski pass

Full price at tills and if ordered less than 6 days before the 1st skiind day

24 €

34 €

29 €

41 €
There are 3 terminals (automatic machines) in the resort:
2 at Maison de La Norma where you can reload your ski pass and 1 where you can buy or reload your ski pass (over Intersport)
(Carré Neige Insurance)
Valid everywhere in Savoie area for 1 year from the date of purchase.
Can be sold alone at the cashier. 125 € for a family of 3 persons!
With « Carré Neige » coverage, you'll get the best possible professional help available, from the payment of your rescue on the slopes, to the refund of the unused days of your « ski-lift passes » and/or « skiing lessons », to your ambulance transport !